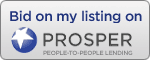 Hello! Keith and Cindy Holcomb here – the proud parents of Leann, Shonda, and Rebecca – and the proud grandparents of Karmen and Riley.
We live in a small town in Alabama – about a half mile from beautiful Weiss Lake – the Crappie Capital of the World. Not much going on here – except a whole lot of fishing!
Keith works for a company that builds kitchen countertops that are then sold to places such as Lowe's and Home Depot, and other building supply stores. So, if your kitchen countertop came from Capitoline Products, maybe Keith made it for you!
I am Cindy. I was born with spina bifida and worked for as many years as I could possibly work – but long hours on hard floors soon made it so that I could not work to help support our family. So, I am now on disability – and as most people know, it is hard to make ends meet on disability.
So, Keith and I are working hard to make the future brighter for our family. I am beginning my second year at Phoenix Online with s 3.97 GPA (which I am very proud of after being out of school for 24 years).
We are seeking a loan in order to pay off bills that have gotten behind due to the theft of personal checks from our home.
A run-down of our budget and other details can be found by clicking on the link above.
I appreciate everyone who takes the time to review our listing and anyone who considers bidding on our loan. This is also a great way for you to receive a return on your investment - and help a family get their lives back on track!
Sincerely,
Cindy